October Menus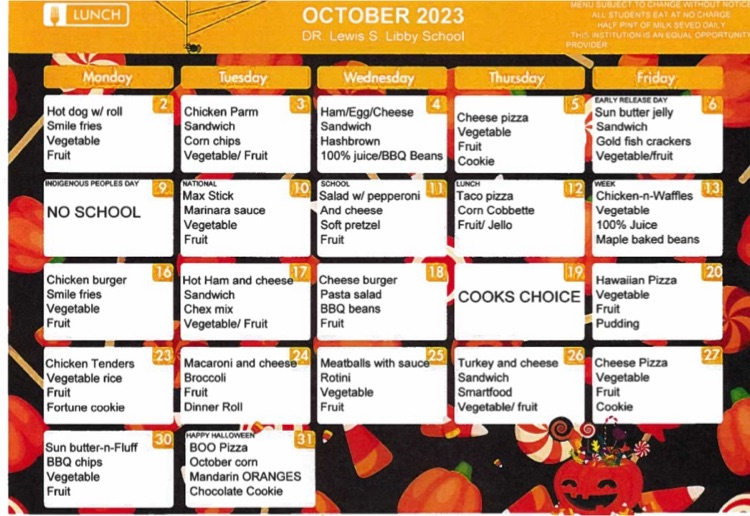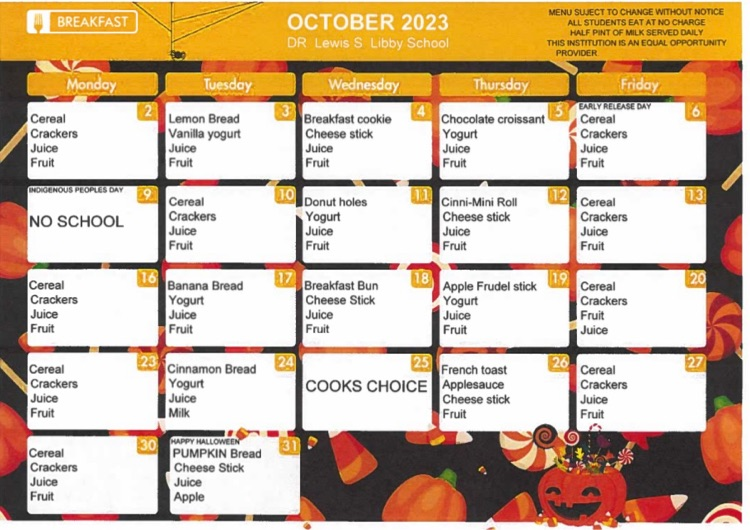 Girls soccer news: The Lady Wildcats lost to an evenly matched Bangor Christian team last night at home. Goals were scored by Paisley M, early in the first half and one each by Sophia R and Julia R in the second half. The girls stayed tough and played hard throughout the game against a very aggressive team. There is no practice tonight, rest up over the weekend and be prepared for next week! Go Wildcats!

Tomorrow, Friday September 22nd, is the last day to turn in your Summer Read to Ride Passport. Two names will be drawn from a hat to enter the statewide raffle for a new bike. Thank you!

Boys soccer update: The Wildcat Boys Soccer Team maintained their winning streak against Bucksport last night. With two goals from Logan S in the first half and a sneaky goal early in the 2nd from Douglas P, the home team swept the field. A major shoutout to the defense for keeping the other team scoreless-- with some particularly fierce play by Colson R and goalie Colton M. Way to get the W boys. Good luck against Orono tonight.

Girls soccer update: The Lady Wildcats played a much better defensive game last night against a much more experienced Bucksport team. Audrina T had many saves on goal!! She worked hard throughout the game and was covered in mud from head to toe afterwards. Sofia S scored the first wildcat goal followed by another goal by Julia R. The girls continue to improve each game! Come watch us in action tonight against Orono, go Wildcats!!

Congratulations to our cross country runners for placing in their first cross country meet! Great job to Charles for a 15th place finish and Stephen for an 8th place finish out of 32 runners! Way to go Wildcats!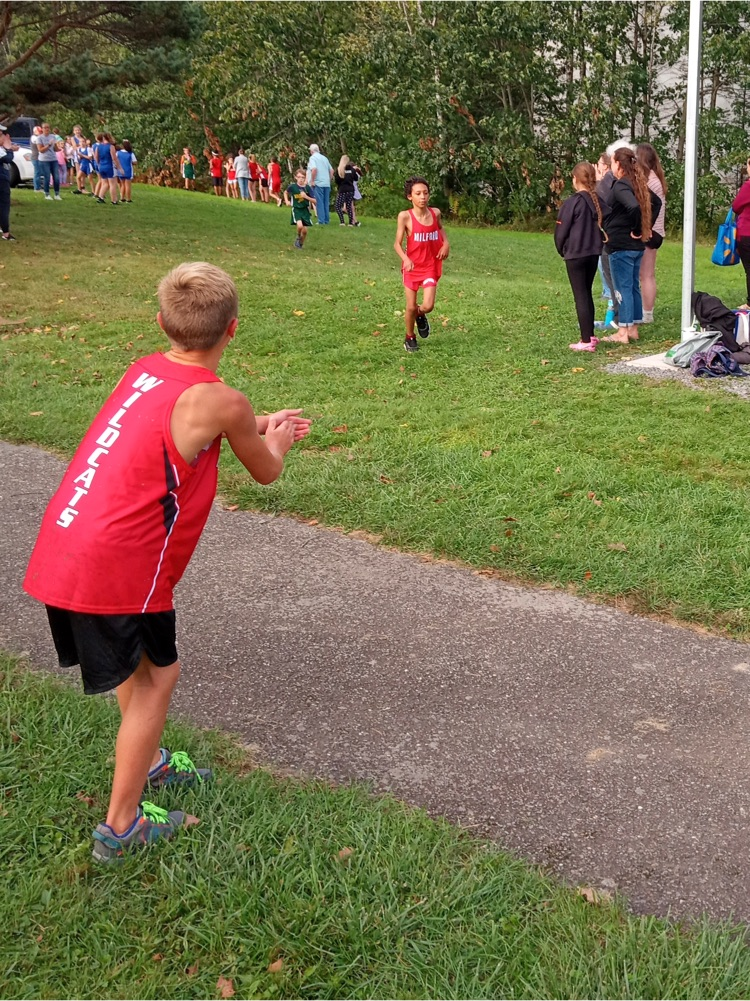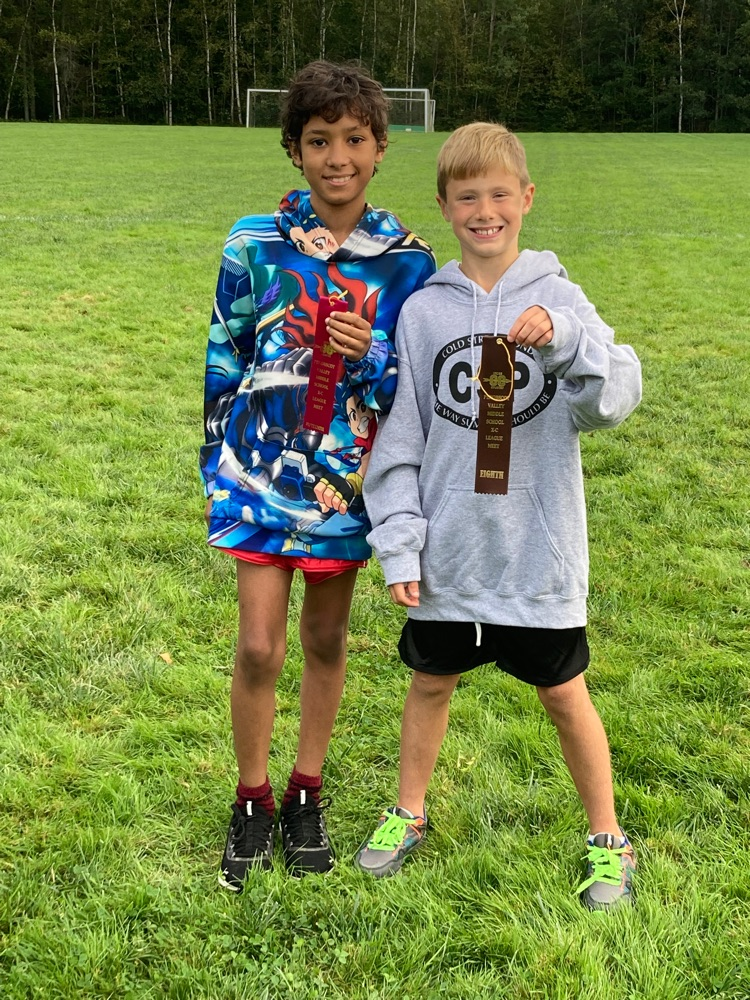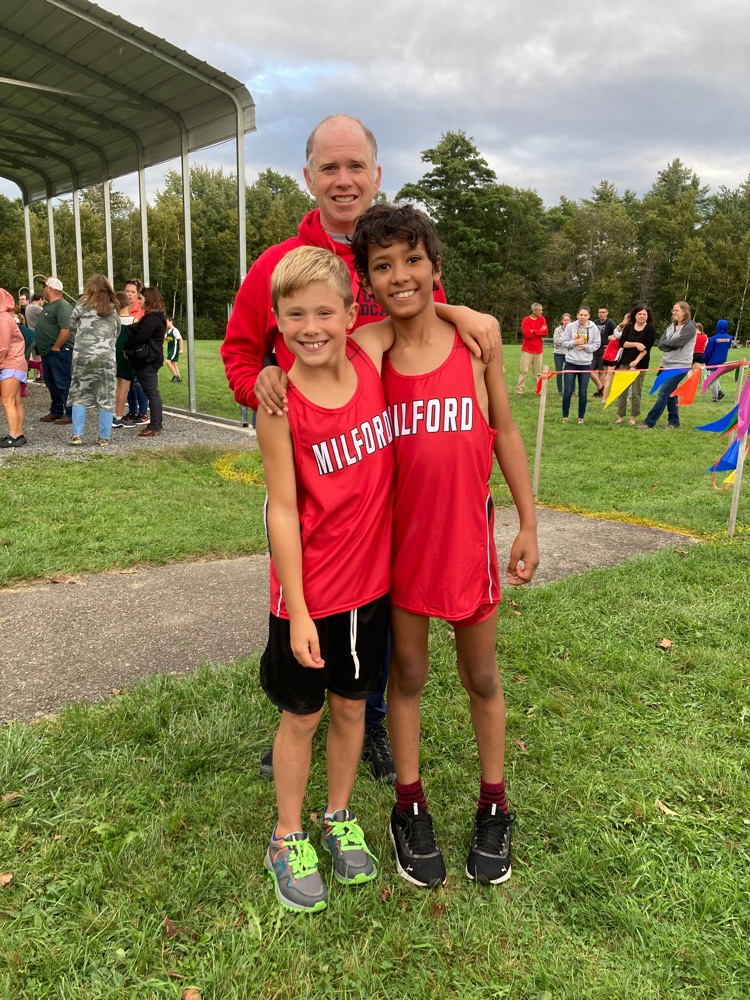 First home soccer game was in action today!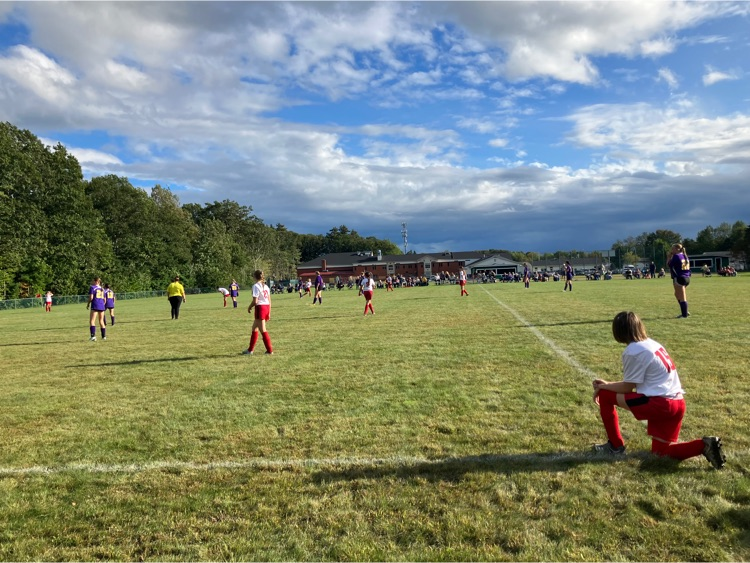 SOCCER NEWS Today's home soccer games vs. Orono have been postponed to Wednesday. Girls play 1st. Reminder that Wednesday is also team photo day!

Please see the attached flyer for a Girl Scout opportunity.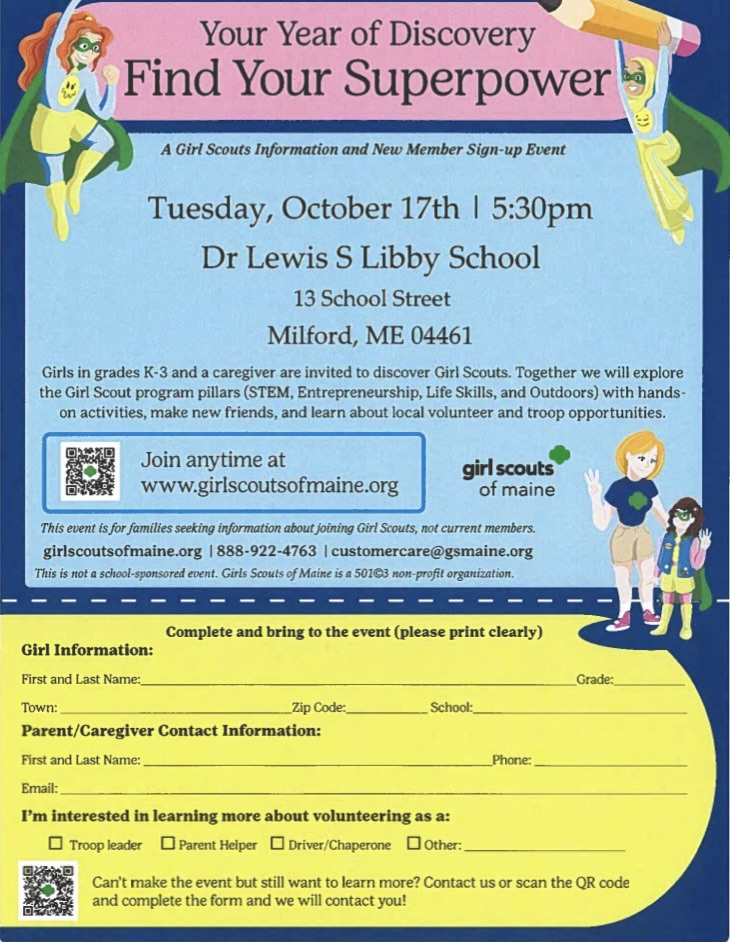 SOCCER SCHEDULE CHANGE Girls soccer will play FIRST on Thursday at home vs Bangor Christian. Please note this is a change to the original schedule. Go Wildcats!

The 5th & 6th grades have been working with measurements this week. Students were excited to figure out the length of many things including our hallways! Students also learned how to use triple beam balances and make accurate measurements. We are off to a great start!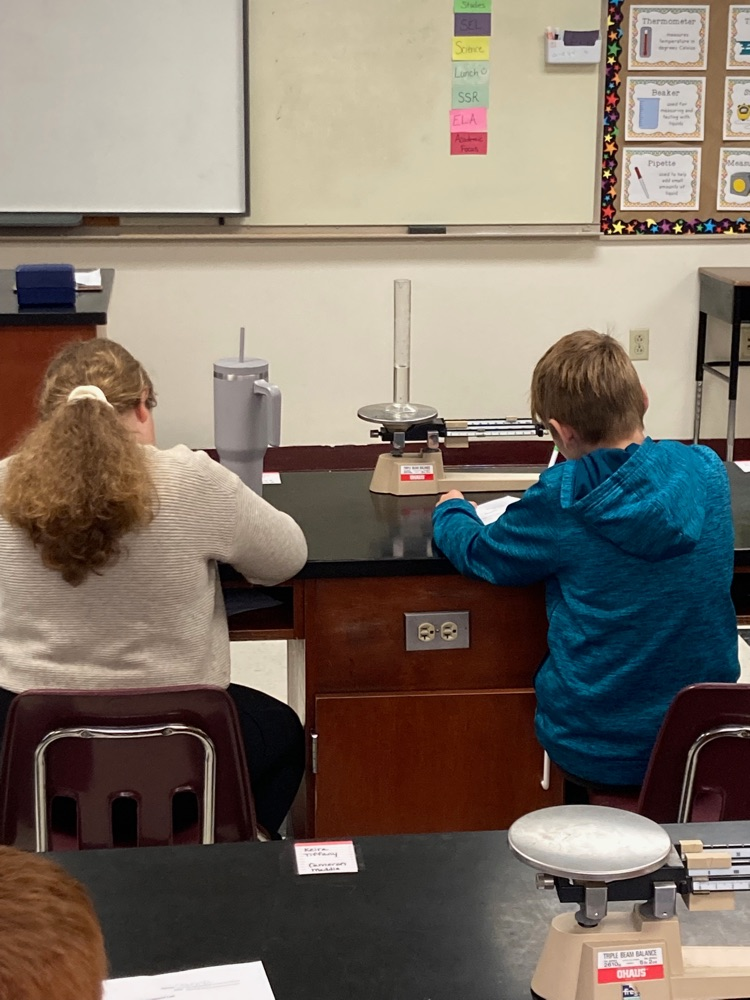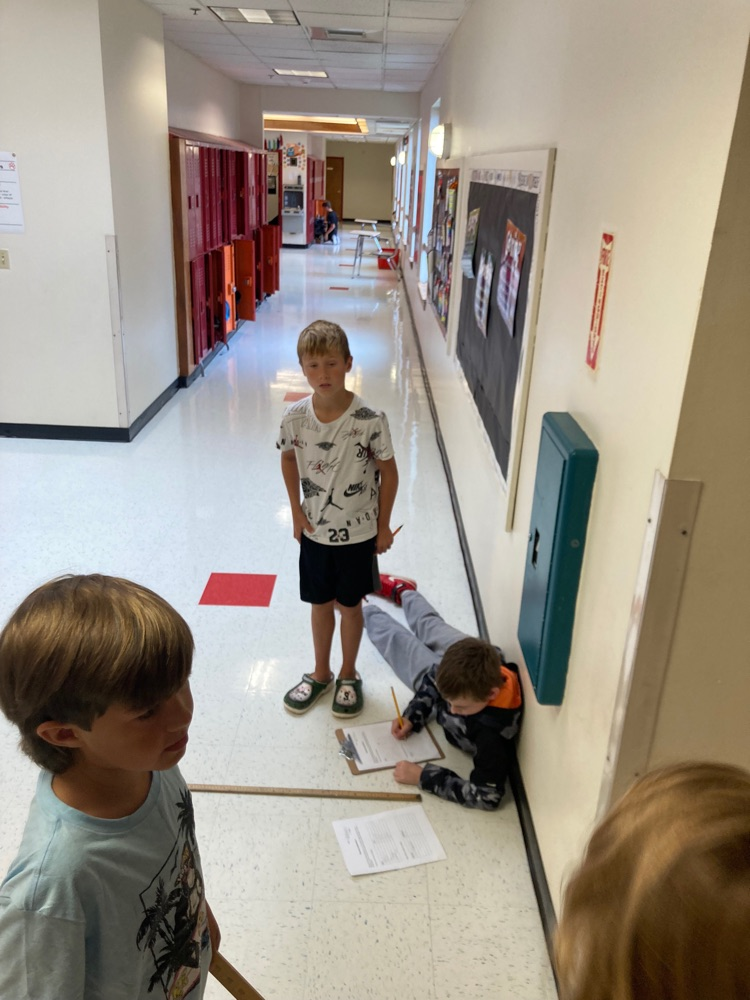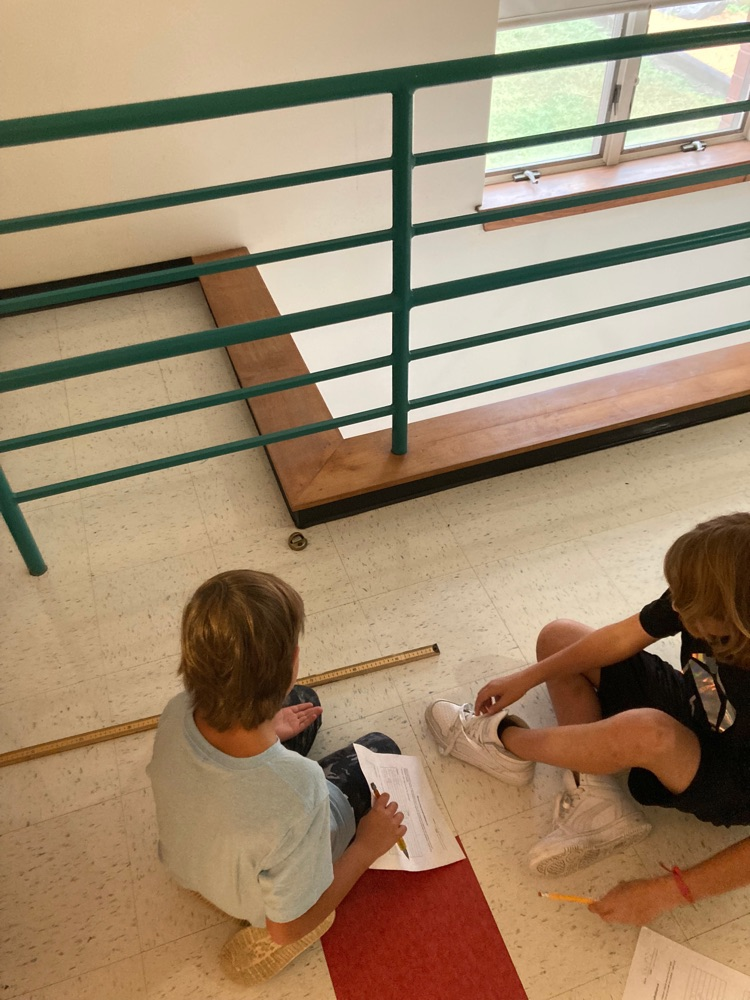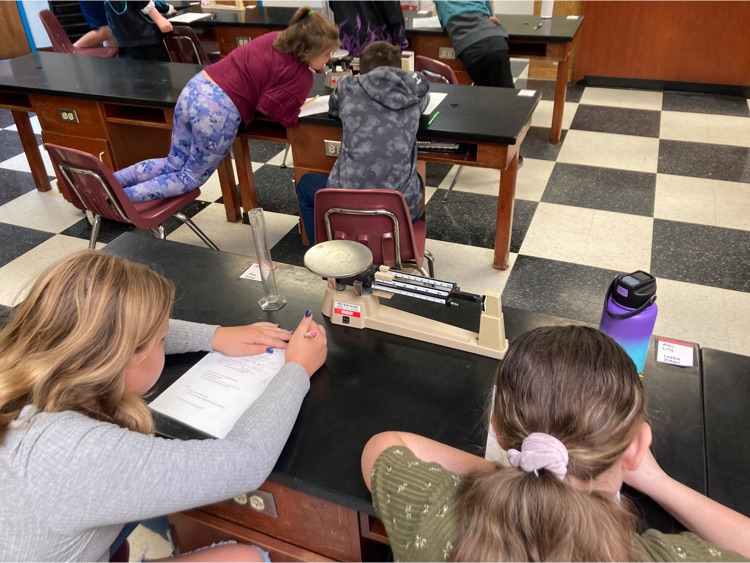 We appreciate your support!

Tuesday's home soccer games versus Orono have been postponed. A new date is yet to be determined.

It's time to stock our student resource center and we need your help! A box will be outside the front door during parent drop off and pick up for food and snack donations. Food donations support our vacation backpack program and snacks allow us to offer snacks to students that don't have them during the school day. If you have any questions please ask Mrs.McDunnah. Thank you in advance for your help!

There's still time to turn in your Read to Ride Summer Reading Challenge Passport! Please be sure your child turns this in to his/her classroom teacher by September 22nd! Thank you!

Soccer tryouts for grades 5-8 are tomorrow, Tuesday, September 5th after school until 4pm. Please have students wear shorts and bring water.


Keep an eye out Milford! Our staff are on the way on the big yellow bus!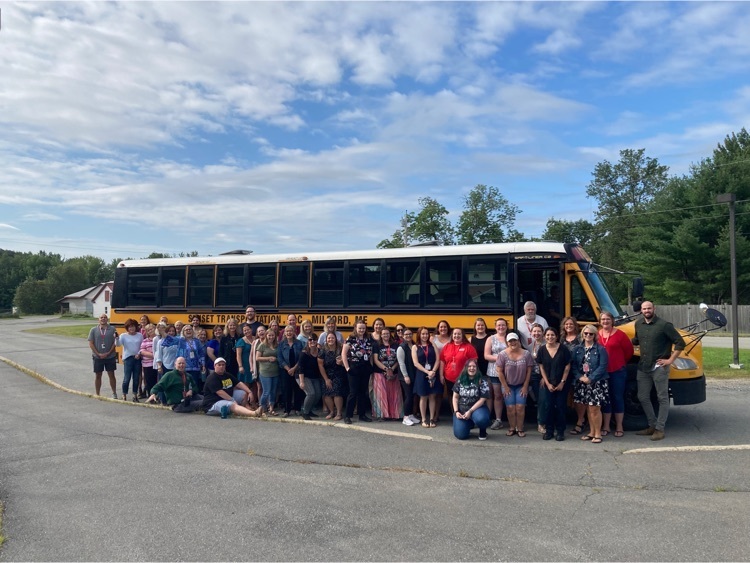 It is almost time for school! If your student is in need of school supplies or a backpack please reach out to Mrs. McDunnah by call or text at 207-200-5912 to be added to our list. School supplies can be picked up during our open house!

Happy Summer to all of you! I hope that you are all enjoying your summer and also taking some time to read. This is a reminder that we are participating in the Read To Ride Summer Reading challenge. Information was sent home with your child at the end of the school year. Kids (or parents), please be sure to fill out the passport as you read showing that you've tallied 500 minutes (or more) over the summer. I can't wait to see how many of our kids are participating and what you have read for books! In case you misplaced your Passport, here is the link from which you can print it:
https://www.maine.gov/doe/learning/content/ela/initiatives/literacyforme/readtoride
Love, Mrs. Curtis